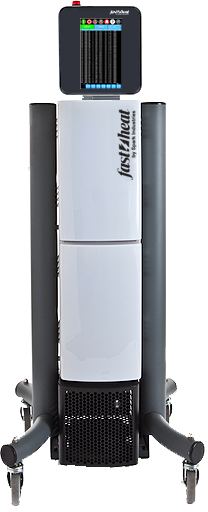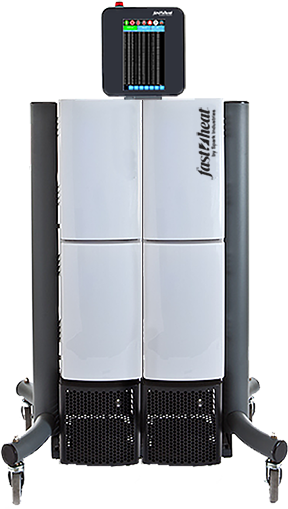 Specifications
ION 12/24
Pulse 30
Pulse 60
Pulse 120
Pulse 180
Heater and T/C
Cable Length
20′ or custom
20′ or custom
20′ or custom
20′ or custom
20′ or custom
Outside Dimensions
Overall (W"xD"xH")
20x24x62
22x26x67
22x26x67
33x26x67
44x26x67
Maximum Number
of Zones
12 or 24
30
60
90 or 120
150 or 180
Card Slots
6 or 12
15
30
45 or 60
75 or 90
Display w/ Ethernet
VNC Viewer
7″ Color
Touchscreen
10″ Color
Touchscreen
10″ Color
Touchscreen
10″ Color
Touchscreen
10″ Color
Touchscreen
Recipe Storage
10
50
50
50
50
240V, 3-Phase w/
Optional Transformers
15 or 45 kVA
15 or 45 kVA
45 kVA
Engineering
Required
Engineering
Required
4-Channel In/Out
Input / Output
n/a
Optional
Optional
Optional
Optional
Remote Mount
Display Cable
Optional
Optional
Optional
Optional
Optional
Innovation in Control
Simple –  Turn it On. Set or Select a Recipe. Run.
Bake-Out automatically bakes out moisture from heaters to prevent shorts.
Evensoak automatically ramps up your hot runner by group for even expansion, so you won't have to remember to come back and turn on your drops or worse yet turn everything on at once (causes wear at gate and manifold).
Quickly adjust set points by groups within your hot half.
Auto or manual slave off other thermocouples.
Instant diagnostics with easy to see alarms including temperature, amperage, percent power, t/c open/reverse and heater open/triac short.
Maximum percent power limiter on Pulse (for low amp installations).
Reassign thermocouple designations if there is a miswire in the hot runner junction box.
Boost or idle with one button.
Save recipes.
Assign security levels.
Practical and High Tech – Always Working for You!
ATP™ (Active Thermocouple Protection) automatically protects thermocouples from short-circuit current leakage while improving thermocouple signal accuracy.
Extremely accurate, constant tuning PID algorithm, with 8.33 ms (milliseconds) power increments, prevents scrap and enables tight processing windows.
Embedded software and industrial-grade components ensure long-lasting reliability.
Waterfall Technology™ reduces peak KWh consumption.
Simple, color touchscreen displays are easy to use, and you're never more than one click away from the main page.
USB for screen captures.
VNC Viewer for remote monitoring or creating/editing recipes.
4-Channel I/O on Pulse units for Softsoak & alarm outputs and inputs for Run, Stop, Boost, and Idle.